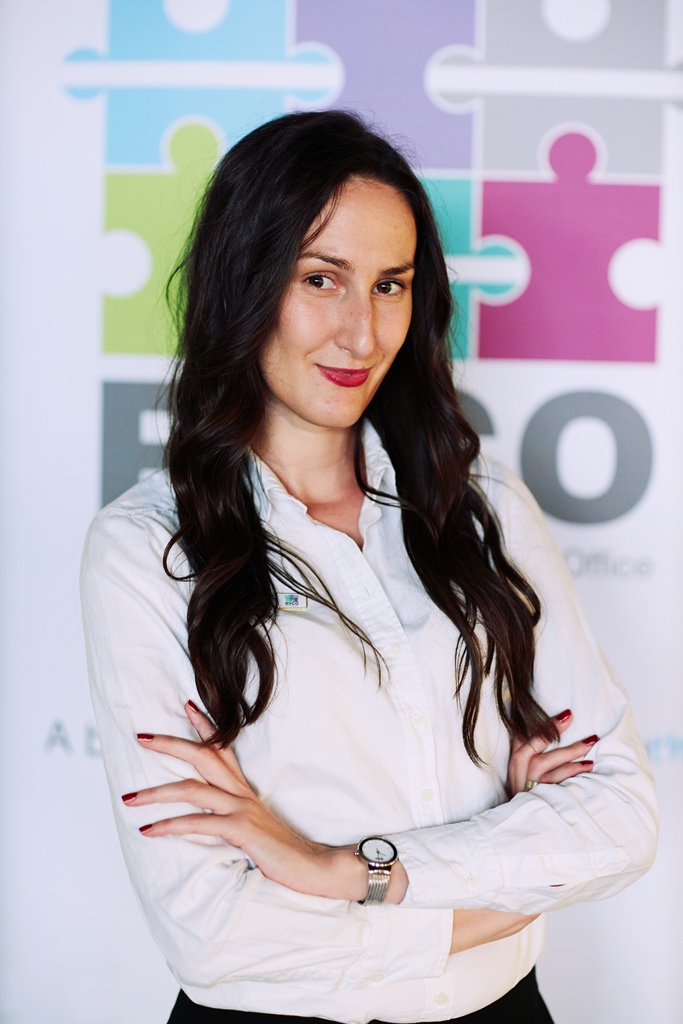 Partnerships and Chairmanship Coordinator, Belgrade
Ivana Antonijević holds a B.A. in Social Work and Social Policy from the Faculty of Political Science, the University of Belgrade. For the last seven years, she was working in the field of youth policy, with particular emphasis on the youth participation, social inclusion and development of youth inclusive policy.
She was engaged as an assistant at the Faculty of Political Science, coordinator of the youth program at the Association of Students with Disabilities, a member of the Council for Equality and Inclusive Society of the National Youth Council, program coordinator of the National Association of Youth Offices and a consultant at the Ministry of Youth and Sports.
Ms Antonijević participated in the writing of the Serbian National Youth Strategy 2015-2025 and the Action Plan for the Implementation of the National Strategy 2018-2020. She has also worked as a trainer and consultant with the GIZ, the OSCE Mission to Serbia, Belgrade Centre for Human Rights, and several NGOs and youth offices.
She sees her vocation as creating conditions for a better position for all young people, especially young people from vulnerable groups.
---