BUDVA – The Regional Youth Cooperation Office (RYCO) organized a capacity-building training within the RYCO Superschools Exchange Programme for 100 secondary school teachers from the region. It was the first time that the awarded schools of the 2nd cycle got to meet each other in person, build ties of friendship, and collaborate together on developing their regional exchange plans. The event took place in Becici from 19-22 February 2023. Besides the schools' representatives, the event was also attended by RYCO and GIZ representatives as well as by the trainers who supported schools in developing their youth exchange programmes and facilitated a series of sessions.
The opening ceremony started with inspiring remarks from RYCO Secretary General Mr. Albert Hani and Giz Project Manager Mr. Jasmin Valjevac.
"Superschools is a great project in the region of Western Balkans that offers a chance for youth to cooperate, to network, to learn from each other in the region. It offers opportunities for teachers to learn and to do networking as well as to contribute to the better future of the region of the Western Balkans "– expressed Mr. Hani.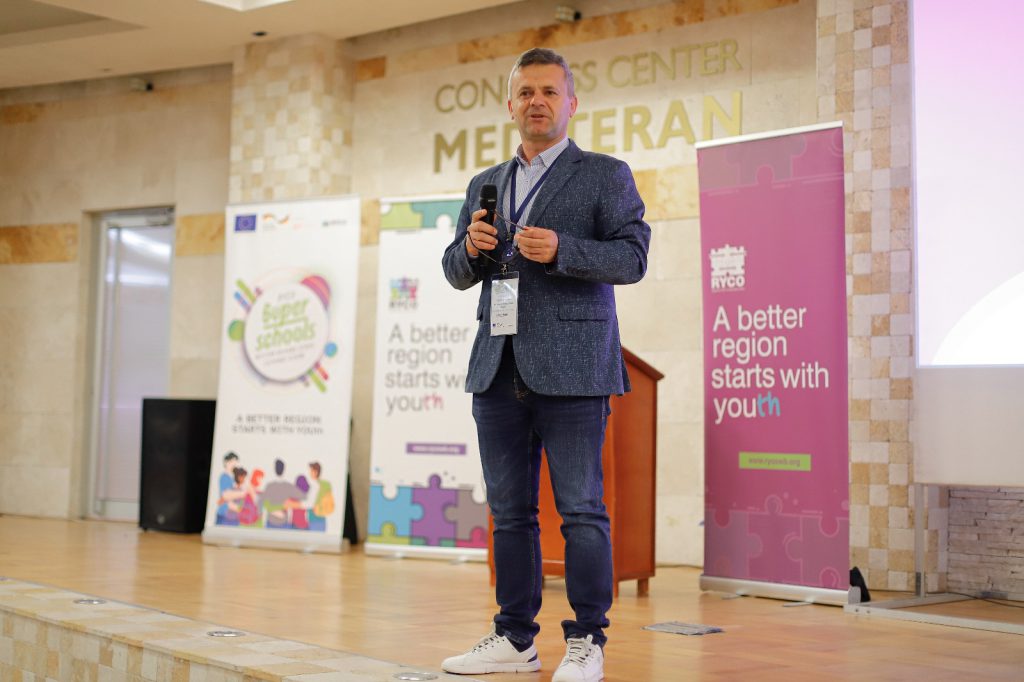 "Within the Superschools exchanges which we as GIZ are implementing together with RYCO, the Teachers Training is one of the pillars and one of the most important parts, which aims to build their capacities in order for them to prepare for implementing exchanges with the students in the very best possible way "– concluded his speech Mr. Valjevac.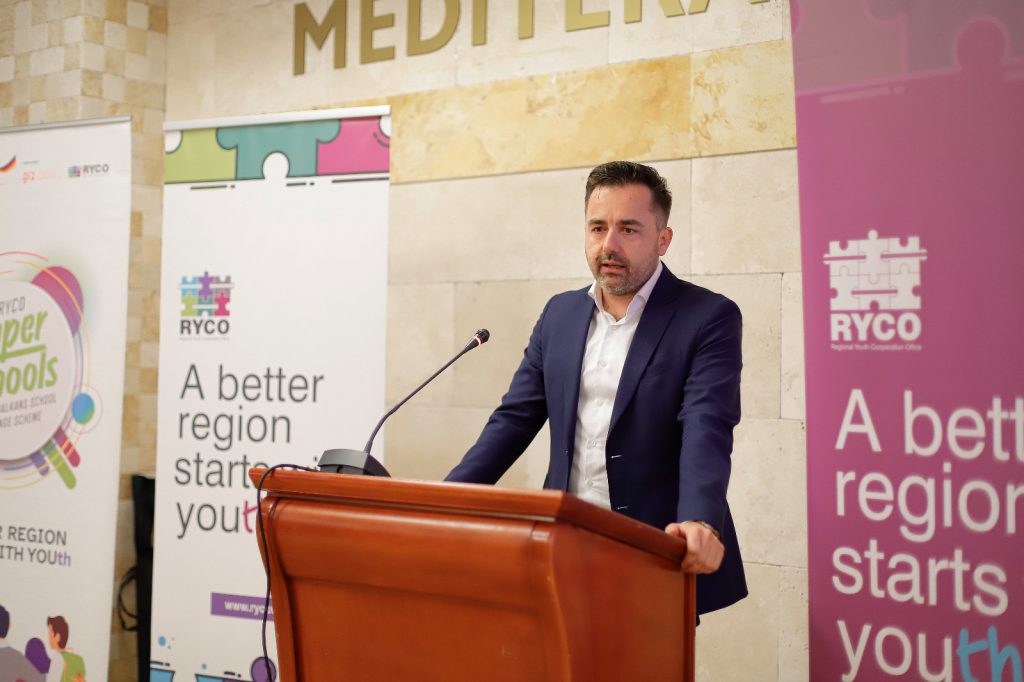 The purpose of the training was to provide teachers with the knowledge and skills necessary to excel in their roles as exchange coordinators. The capacity-building sessions helped teachers to understand what makes a RYCO exchange different from the kind of excursions that schools usually make. Specifically, how and why RYCO exchanges include not only sightseeing and leisure activities but also learning opportunities on the key themes of intercultural dialogue, peacebuilding, constructive remembrance and reconciliation. Through games, role-plays and group activities, teachers had opportunities to directly experience the kinds of learning their students can benefit from and to anticipate how they can constructively manage any challenges that may arise in an intercultural context.
The implementation of the projects will be divided into two rounds: The first round of exchanges will happen from April to June 2023 and the second round will continue from August to October 2023. Each partner school will organize one exchange visit to the partnering one lasting up to 7 days with a group of up to 12 students and 1 to 2 teachers. Through the exchange scheme, students and teachers will have the chance to travel, present themselves, their schools, and customs to their hosts, and learn new things about local communities all throughout the region.