The project's aim is to support the integration of WB6 students into the European Union student programs through the creation and development of branches of famous European students' organizations in the Western Balkan Contracting Parties.
Partners involved, donor, time-framework and locations:
RYCO is implementing the project "EU – Western Balkan – Student Integration (EU-WB-SI)", funded by the Italian Ministry of Foreign Affairs and International Cooperation, which is taking place across the Western Balkans 6 for a timeframe of eleven months starting from December 2021 until November 2022.
The main outcome of the project EU-WB-SI is the establishment and support of six regional networks of European student organizations. Each network will be composed of six student organizations.
In addition, the project will provide mentorship support and build capacities of these new regional networks in order to establish long-lasting regional cooperation.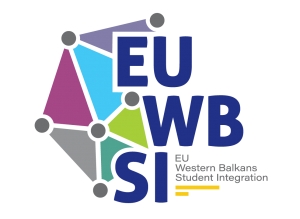 General remarks
This project is funded by: