Representatives from the Regional Youth Cooperation Office (RYCO) met with the State Secretary for Youth and Civilian Service of Austria, Claudia Plakolm, to discuss ways to increase and strengthen their existing cooperation. The meeting, which took place yesterday in Vienna, was attended by RYCO's Secretary General Albert Hani, Deputy Secretary General Denis Piplaš, and Head of the Local Branch Office of RYCO in North Macedonia, Vladimir Gjorgjevski.
During the meeting, both sides discussed the potential for expanding and making their cooperation more regional in scope, with a focus on supporting youth in the Western Balkans. Topics such as the joint implementation of the Western Balkans Youth Forum, the design of a youth volunteering program, and the support of civil society were explored. Both organizations agreed to continue these discussions and develop concrete plans for regional collaboration. The State Secretary emphasized Austria's commitment to supporting RYCO and its efforts to promote regional youth cooperation in the Western Balkans.
The meeting was a positive step towards expanding and strengthening the relationship between Austria and RYCO.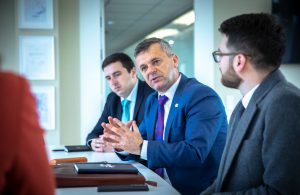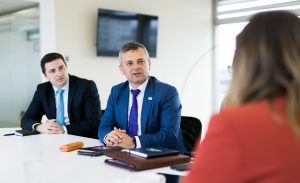 Photo Credits: https://fotoservice.bundeskanzleramt.at/bka/bundeskanzler_nehammer.html