WESTERN BALKANS – The Regional Youth Cooperation Office (RYCO), in partnership with the Albanian government and German Federal government, proudly announces the top three winners of the highly anticipated "Open Call for Young Designers: 2023 Western Balkans Berlin Summit Logo Competition."
1st place – Marvi Hoxha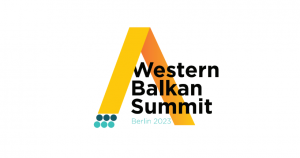 2nd place – Enida Mulamujic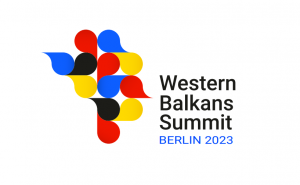 3rd place – Nikola Stojanovic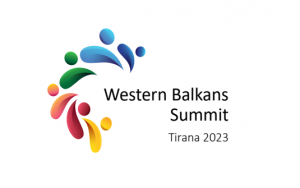 The outstanding winners are:
     

First prize: Marvi Hoxha (Albania)

     

Second prize: Enida Mulamujic (Bosnia and Herzegovina)

     

Third prize: Nikola Stojanovic (Serbia)
The awarding ceremony commenced on Monday, July 24th, where Marvi Hoxha, the first prize recipient, received the financial award. Awarding ceremonies will be organized by the Local Branch Office in Bosnia and Herzegovina for the second place winner Enida Mulamujic, as well as by the Local Branch Office in Serbia for the third place winner Nikola Stojanovic.
The competition, held from June 2nd to June 18th, attracted some 150 aspiring young designers between the ages of 18 and 30 from across the Western Balkans. Their task was to create a compelling logo for this year's Western Balkans Berlin Process Summit, scheduled to take place in Tirana this October.
After an extended evaluation process, the selection committee, consisting of last year's first place winner of the Logo Competition, the RYCO Secretary General, a representative from the Ministry of Youth and Children in Albania, a representative of the German Embassy in Tirana and the RYCO Head of Programs, evaluated all the eligible applications according to a well-defined methodology. 
The logos submitted reflect the diverse and dynamic perspectives of the youth and resonate with the spirit of the Berlin Process. RYCO Secretary-General Albert Hani highlighted during the process that the logo submissions serve as a testament to the region's youth's visionary aspirations. The upcoming Western Balkans Berlin Process Summit in Tirana promises to be an exceptional platform for regional cooperation and growth, championed by the shared visions of the youth.