Whenever we think of places we want to visit, we usually go for foreign places and cities. The world is full of beautiful locations and some of them are right around the corner. You don't have to go too far to experience a different culture, meet new people, try some amazing local food, gain the experience of a lifetime and make memories that will last forever. Ever thought about visiting Serbia? Here are some locations you must not miss out on. 
Palić
Defined as a little oasis of peace, Palić is a lovely destination for all nature lovers. Located in the province of Vojvodina, it is both a popular tourist location and the largest natural lake in Serbia. 
It is truly a great place for a weekend getaway in every time of the year. During the first few days of May, the town is turned into a theme park and during the summer months, it is the home to the Palić Film Festival, an event where numerous filmmakers and actors from all around the world gather around to enjoy the crème de la crème of the film industry. If you find yourself here during that time, or in any other season, you can as well plan a trip to the Palić ZOO. 
Also, while you're here, make sure to pay a visit to the Palić Wine route and try out some good wine from the Palić vineyards and if you find yourself here towards the end of September, don't miss the "Berbanski Dani", an event which celebrates grapes and wine. With its beautiful sunsets and sunrises – it's a must on your Travel bucket list.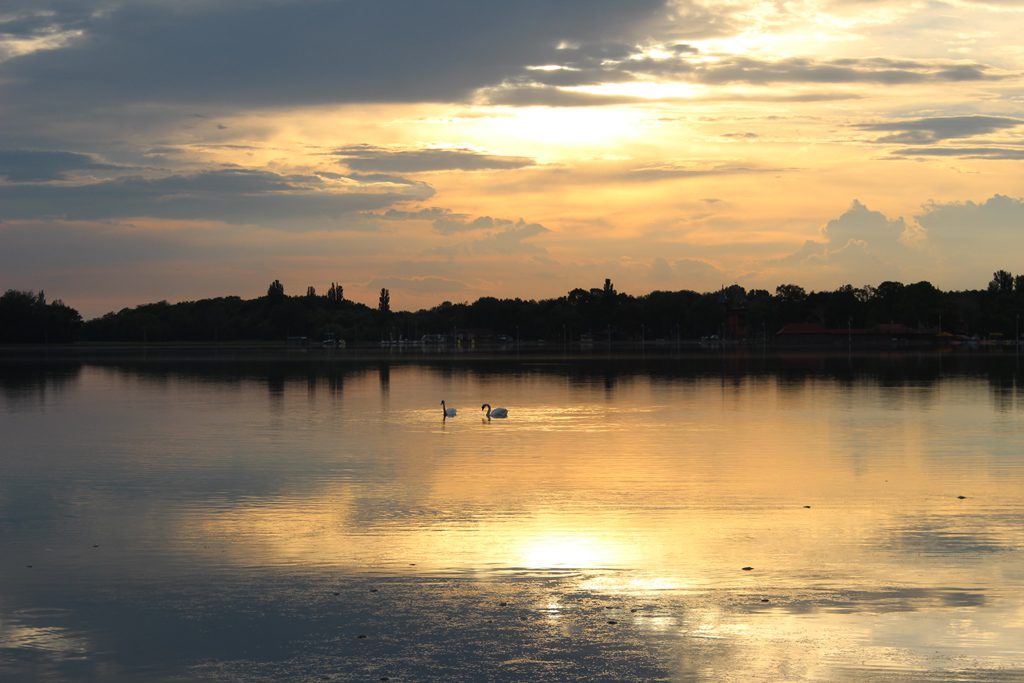 Golubac Fortress
The city of Golubac changed various names in its long history, but all those names have one thing in common – the word golub – dove. One of the stories that is connected with the origin of the name of this medieval city-fortress is a legend about a girl named Golubana who was Ottoman Pasha's love and who refused to enter his harem. The legend continues saying that he tied her up to a rock where she died, and birds scavenged her body. So, allegedly the city was named after her. It  is located on the right bank of Danube, on high cliffs, 4 kilometers downstream of a nowadays settlement. The Fortress is fan-shaped and has 3 parts – the front, the back, and the upper city connected with 10 towers and ramparts. Originally, there used to be 9 towers, but Turks built one more after conquering the Fortress. Visiting Golubac should definitely be on your travel bucket list because it's an impressive place to go to!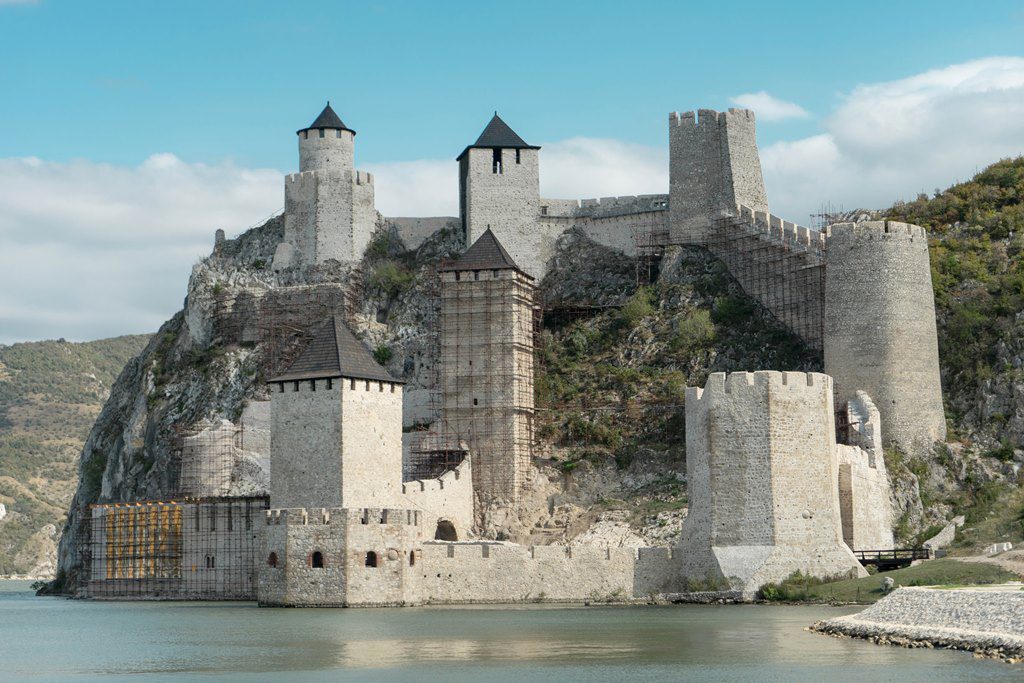 Sremski Karlovci
Sremski Karlovci – the so-called town of wine and culture. 
Home to the first Serbian high school opened back in 1792, it is also a place where many cult films were filmed. While you are here, you should definitely take your time and climb the rocky road to the lookout point which offers you a fairytale view of the town. If you are a lover of great local food and even better local wine, stop by this town on weekends. We promise you won't regret it. Also, the city has its own mystical legend regarding the Fountain of Four Lions, which is located in the very center of the city. It is said that whoever drinks water from it will surely return to Karlovac and get married there. Try it and let us know if it worked! 
The Skull Tower of Nis – A monument of sacrifice
This ancient monument that survived in many historic times. Ćele Kula (Skull Tower) in Niš was built  by Turkish general Hurshi Pasha in 1809 out of skulls of defeated Serbian rebels. In total, 952 skulls were used. In its originality, the tower stood 15 feet high and 13 feet wide. Skulls were arranged in 56 rows, with 17 skulls in each row at each side of the tower. The skull of commander Stevan Sinđelić, who fired a shot into a gunpowder keg at the fully stocked gun powder room, blowing up Hurshi Pasha's entire army, was placed at the top. A chapel was built around the tower. Destroying the tower was never an option. In fact, then the chapel was built, the search for lost skulls was on. The tower is something that can be a reminder to future generations of the sacrifices made by their ancestors on the way of liberating Serbia. The Skull Tower represents a silent monument to struggle and sacrifice. Less than 100 skulls remain, but it's still the most important monument in Niš today. The skull of Stevan Sinđelić is also on display at the chapel. Because of its historical value, it should always be a place to visit.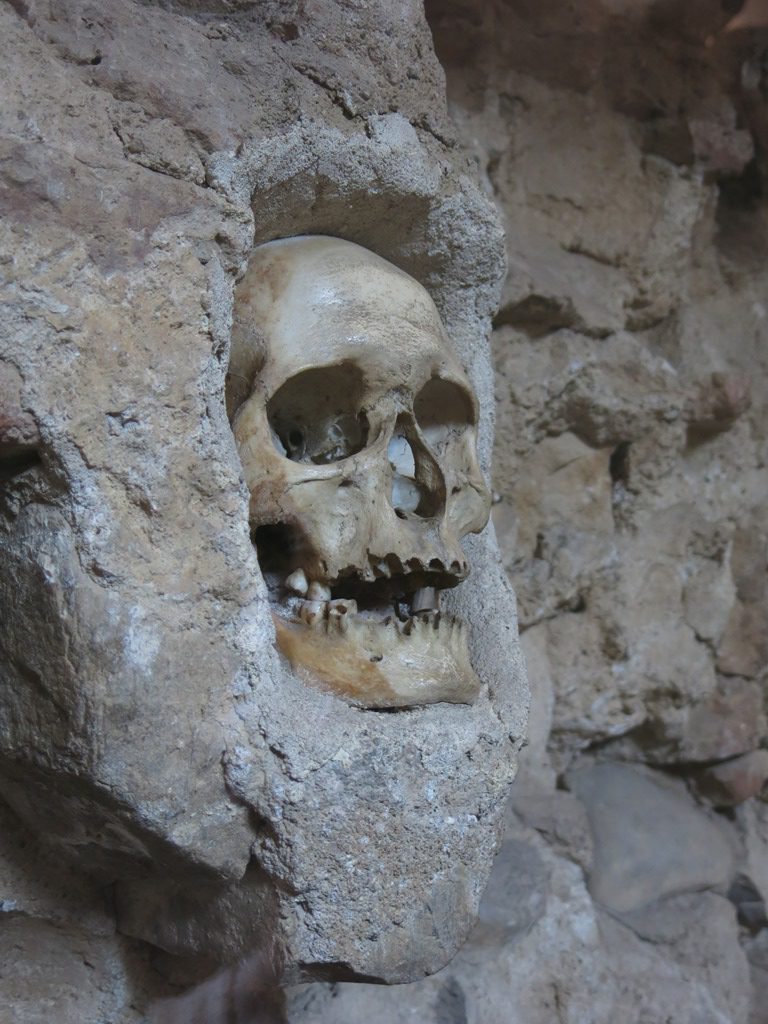 Fruška Gora
Fruška Gora should definitely not be forgotten if you decide to go on a road trip to Serbia. Due to its natural resources but also its cultural and historical significance, this mountain is considered to be a protected area and a national park. Picnic areas on Fruška Gora are great for everyone who needs a weekend vacation in nature and a place to clear their minds and get some fresh air. It is an ideal place for rest and recreation. It has many resorts great for a peaceful holiday but also recreation and adventure and it's only up to you to decide which of its many excursion sites are up to your likings. While you're here, don't forget to try some of the best local wines and use the opportunity to visit the monasteries of Fruška Gora.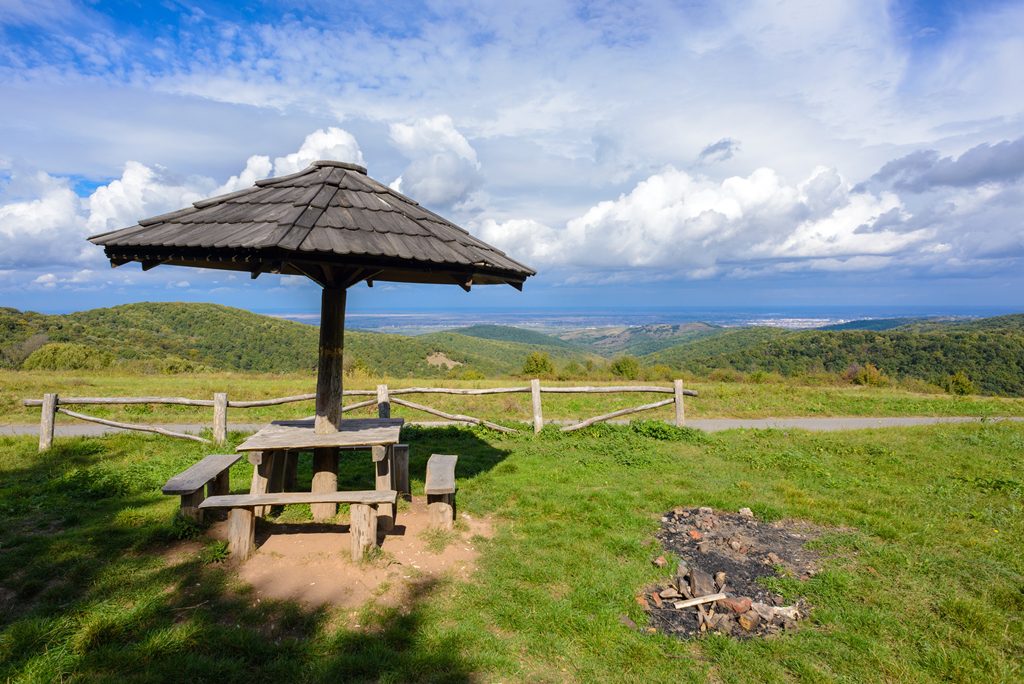 Studenica Monastery
Studenica would have to be one of the most impressive monasteries in Serbia and one of the biggest, most important and valuable monasteries of Serbian Orthodox Church. Located in the ''Valley of the Kings'' right where Sebian medieval state started, between rivers Raška and Ibar, it's a true example of Serbian medieval architecture. It was built in 1196 by Great Prince Stefan Nemanja, founder of the independent Serbian state. The Monastery has 4 churches: Church of the Holy Virgin, Church of Joachim and Ana, Saint Nicholas Church and foundation of St. John the Baptist Church. Highlight of the monastery are the two white marble churches, but art lovers should definitely check out some of the finest frescoes that Serbian medieval art has to offer. Frescoes are a masterpiece of paintings in Byzantine style from the 13th century. This is the second monument that was included into the UNESCO's World Heritage list in 1986. Also, Studenica's sacristy holds metal objects, valuable relics and the ring of Stefan Nemanja. No doubt this is always on top of everybody's list when it comes to visiting monasteries in Serbia!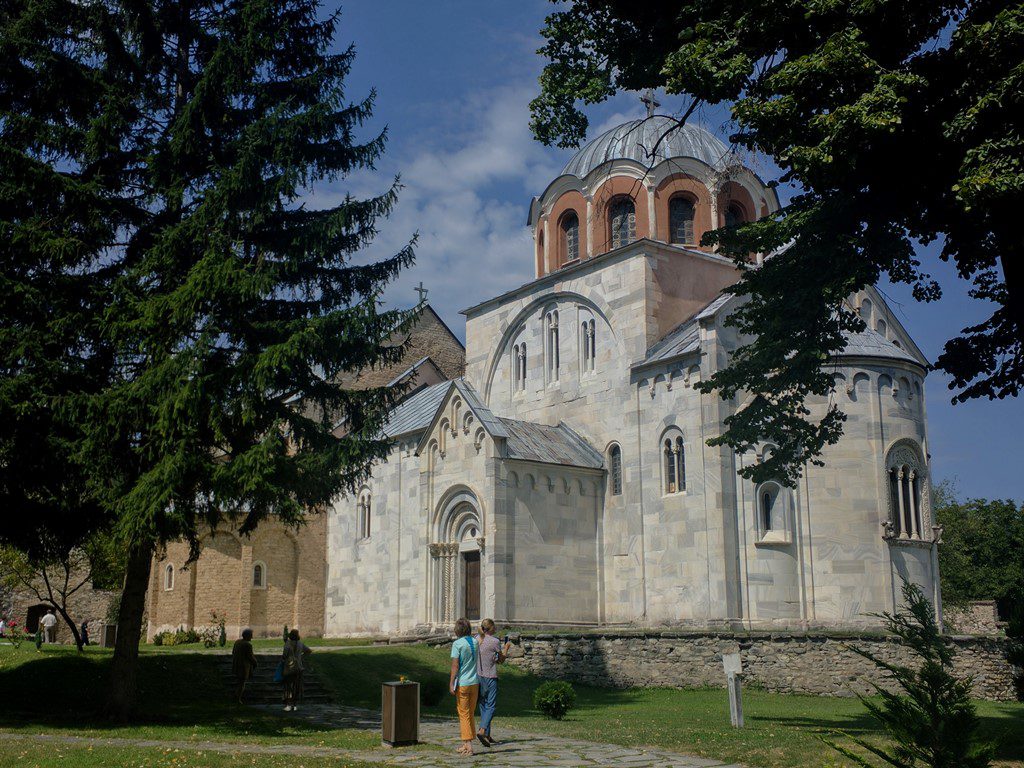 Authors: Andrea Knežević and Dijana Dacin
This story was produced during the three-month Program for Students of Journalism in the Western Balkans within the framework of the advocacy project "A Better Region Starts with Youth" implemented by RYCO with the support of the Federal Republic of Germany. All journalists' work is their own and the content of any given article does not represent the opinion of RYCO, and RYCO cannot guarantee the validity and the accuracy of the information that these stories contain.