TIRANA – Within the Youth Trail programme 40 young people from the Western Balkan visited RYCO on Friday. During the visit, a special installation was revealed in front of the RYCO premises. RYCO Deputy Secretary General Mr Fatos Mustafa welcomed the programme's participant and said that RYCO is an institution made for all the youth of the Western Balkans.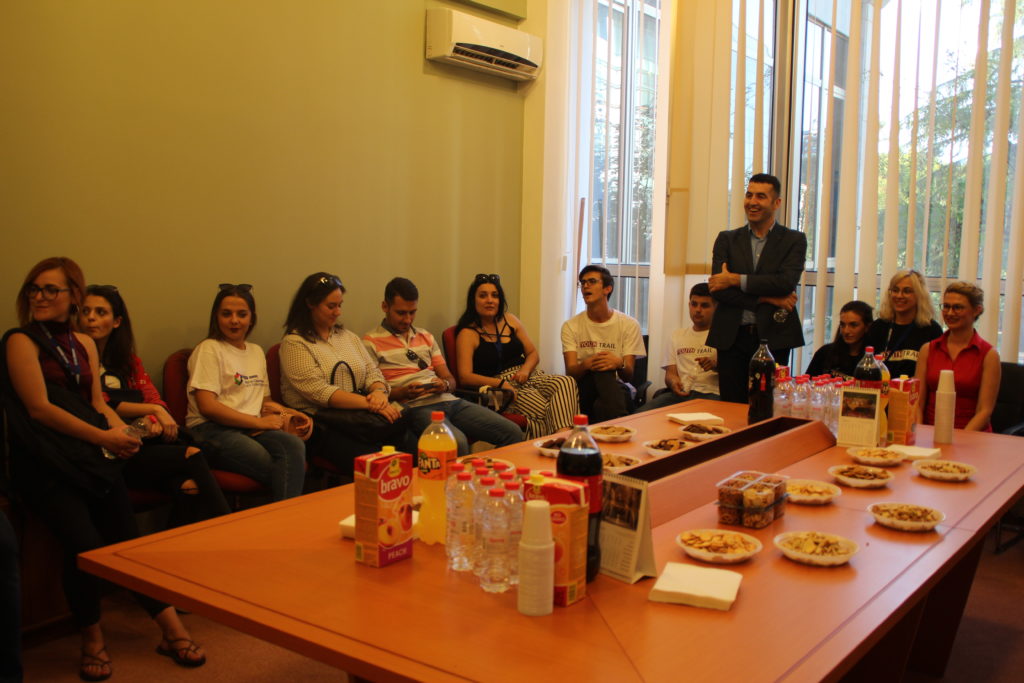 "As successful young people, most of you will take responsible positions in our societies in the future. You should not give up when you face challenges and do not be afraid when challenges last for weeks and months. You are the one who can change our societies for better", said Mr Mustafa and called the participants to take an active role in the forthcoming RYCO activities.
Before the participants entered the premises, the special installation which shows the way and distance from Tirana to every capital of the Western Balkans was revealed. "We wanted that every each of you feels a bit of home here in Tirana", said Ms Sihana Nebiu from OSCE Presence in Albania. The installation will remain placed in front of the RYCO premises and show a way to the closest neighbours to all the people passing by.
Youth Trail: Promoting OSCE Values in the Western Balkans is an initiative which is taking place this week in Tirana. It is organized by OSCE Presence in Albania in cooperation with the Regional Youth Cooperation Office (RYCO), Municipality of Tirana and the Austrian Development Agency (ADA). It brings together 40 young people from Western Balkans to exchange experiences and promote joint actions.