Andjelija and Blend are typical Western Balkan names. One young tree recently planted in Villeneuve d'Ascq, France, shares their name. How did that happen? 
Andjelija, a 19-year-old woman hailing from the Serbian community in Zubin Potok, and Blend, a 22-year-old man from the Albanian community in Gjilan, both from Kosovo*, adopted a tree as an emblem of friendship and solidarity, that serves as a lasting testament to their shared pledge for peace.
This symbolic act was done as part of special initiative named "Tree of Dialogue", organized by the RYCO Local Branch Office and the French Embassy in Kosovo, together with "Lile Métropole," Métropole européenne de Lille, in order to commemorate the 60th anniversary of the Elysée Treaty. 
Both youngsters, together with the RYCO representative, Dardana Fetahu and the Head of Cooperation and Cultural Action of French Embassy in Kosovo, Donato Giuliani, have been welcomed on 1st of April, 2023, by the First vice-president of the European Mel Metropolis of Lille, Alain Bernard and the President of the LAM, Vice-president of the Mel, Mr. Michel Delepaul at the venue of the Museum of Modern Arts in Villeneuve d'Ascq, France. The tree is part of the Park with many similar trees that were planted that day. 
For Blend and Andjelija this experience was unforgettable, as it signifies something deeply important to them and their communities. Above all, they have expressed that struggles to such friendship and dialogue exist, and they feel happy to have passed these barriers. It was a remarkable feeling to witness a pure friendship between two young people coming from communities with a difficult past, says RYCO representative. 
The delegation had a chance to visit historically and culturally important points of Northern France. Firstly they visited the Old Town of Le vieux Lille, which is a crucial cultural and commercial hub, and historical center. The delegation visited Dunkerque, which is well-known for the Second World War evacuation of more than 338,000 Allied soldiers from its beaches and harbor between May 26 and June 4, 1940, in the north of France. Calais was also visited, a central point to the conflict with the English during the Napoleonic wars, and also an important area during the Second World War. This activity was crowned with a short visit in the capital of Europe, Brussels. 
About Elysee Treaty 
The Elysée Treaty was signed on 22 January 1963 by France and the Federal Republic of Germany. Following several decades of rivalries and conflicts, Germany and France sent a message of reconciliation and laid the groundwork for close bilateral cooperation to support European integration. This year, on 22 January 2023, France and Germany celebrated the 60th anniversary of the Elysée Treaty, which restated a high-point in the Franco-German friendship.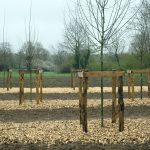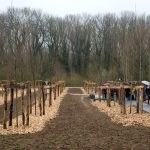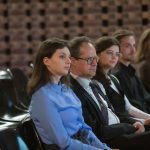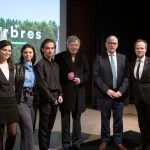 *This designation is without prejudice to positions on status and is in line with Security Council Resolution 1244 and the ICJ Opinion on the Kosovo Declaration of Independence.