WESTERN BALKANS – Across the region, Local Incubators selected twelve teams to access the Incubation Chapter and receive grants totalling 36.000€ within the RISE Project.
For the last four months, 105 social entrepreneurs from Western Balkans aged between 18 and 35 years old were supported by Local Incubators to transform their idea into a sustainable social enterprise model. Through the RISE Ideation Chapter, they learned about social entrepreneurship and were involved in a regional intercultural program.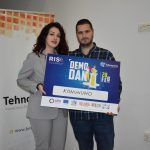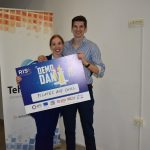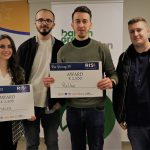 To conclude this first Chapter, 6 Local Incubators, ARNO, Balkan reen Foundation, IEC Tehnopolis, Nesto Vise, Smart Kolektiv and Yunus Social Business Balkans, organised successful Demo Days. This event is a crucial step in the RISE Journey, as it highlights the impressive work done by young social entrepreneurs. It is also an excellent opportunity for them to meet established experts in the field of social economy.
Over the last two weeks, the 40 participating teams pitched their project and their impact to the panels of judges who evaluated the teams based on the following criteria: team, innovation, scalability, financial sustainability and social impact. These intense days ended with the announcement of the 12 winning teams.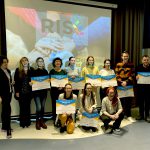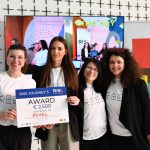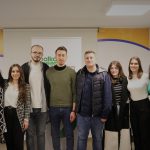 "Congratulations to everyone! We have three RISE generations of young people from our country who want to solve a problem in our society through business. In the times we live in, we are grateful to these six teams from the 2022/2023 generation who showed that young people are not apathetic and that social entrepreneurship has a future. We are all here to help. Mentors, colleagues, institutions, and the private sector. We appeal to everyone for cooperation. These two teams are waiting to start working in the Incubation Chapter, and the others will hopefully continue within the framework of other programs implemented by ARNO and other colleagues." – said Marjan Icoski, Program Manager at ARNO.
Selected teams will participate in the Incubation Chapter, starting with a 3-day regional Bootcamp in Tirana, Albania, from the 15th to the 17th of March, and receive a 3000€ business development and mobility grant each.
"I believe that the future is not something we predict, but rather something we create. We teach young people – Risers, that they have the power to shape their own destiny and make a positive impact on society by creating opportunities for others and solving problems. We are confident that teams like Mingling and Bus on Time will make that kind of impact." – said Adem Lisičić, Project Manager at Nešto Više.
The 2 winning teams supported by ARNO are:
Coffee Mates which tackles the problem of coffee waste by turning it into organic fertiliser and other products that contribute to the circular economy, and
Rebel which combines ecology by creating toys, souvenirs and furnitures produced from bulky waste.
The 2 winning teams supported by Balkan Green Foundation are:
Panacea which aims to empower women who have no professional training by involving them in the process of creating cosmetics based on aloe vera.
ReUse which aims to contribute to the ecology by using a plastic recycling machine to produce filaments, which are the key element of the recycling.
The 2 winning teams supported by IEC Tehnopolis are:
Komunumo which is a digital platform that in an innovative way combines language learning and employment services for migrants in accordance with their education and experience, influencing the economic growth of the state, creating independence of migrants from the state and creating a more inclusive and culturally diverse community.
Pilates&Chill which offers fitness sessions, personal training, webinars and meetings to women between 50 and 70 years old, as well as women recovering from cancer, in order to improve their physical condition.
The 2 winning teams supported by Nesto Vise are:
Bus On Time which will create an application that allows public transport users to know in real time where the desired bus is.
Mingling which will organise group meeting and socialising events without using the internet or social networks.
The 2 winning teams supported by Smart Kolektiv are:
Blatologija (mudology) which aims to improve knowledge about the preservation of rural buildings by teaching people to use natural materials and to apply earth building techniques.
Soko Camp which aims to bring dynamism to rural areas by organising camps and other activities for young people.
The 2 winning teams supported by Yunus Social Business Balkans are:
Almanart which aims to create a digital platform for the promotion of cultural activities throughout Albania and among other countries.
Melody which aims to improve knowledge about the preservation of rural buildings by teaching people to use natural materials and to apply earth building techniques.